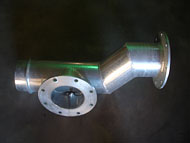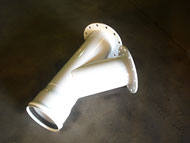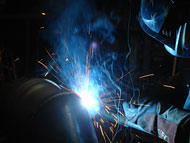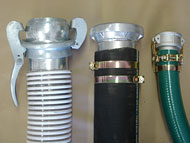 Schumacher Irrigation's Custom Fabrication fits your unique job requirements.
Schumacher Irrigation manufactures custom built fittings, pipe, & hoses for projects worldwide. With 50 years of experience serving the irrigation and liquid handling industry, Schumacher Irrigation realizes that many systems require more than just the standard fitting for the project's completion. That is why we pride ourselves in being your irrigation and liquid handling solutions provider.
From single fittings to entire projects, simple to complex, we are ready to tackle your custom fabrication requirements with an in-house sales team that has years of experience. Schumacher Irrigation will not only fabricate your products, but will help you find the solution for your systems unique needs.
Projects
Projects include: Ag Irrigation Systems, Waste Water Systems, Fountain Systems, Aquaculture Systems, Mining Systems, Municipal and Industrial Systems, and Turf Systems.
Design Engineering
Schumacher Irrigation can help create and design that special part or project with our experienced design team. We will help you design a product that will meet your needs. Schumacher Irrigation will not just fabricate your products; we will help you find the solution to fill your needs.
And More...
Custom fabrication include, pipe, fittings, hoses, tanks, etc. Materials include steel black, steel galvanized, steel powder coated, stainless steel, aluminum, and pvc. If you can explain or draw it, we can build it. Custom items may require some extra time, so please check with customer service to get a ship date.
---
$50 minimum order